Join Michael and Seth as we walk you through the Corridor wood options in our store in Baltimore. Let us help you pick the right one!
FEATURES
Adjustable Shelves
Wine and Liquor Bottle Storage
Stemware Rack
Glassware Storage
Storage Drawer
Reversible Drawer
MATERIALS
Stained Solid Wood
Satin-Etched Tempered Glass
Hardwood Veneer
Powder Coated Steel
DIMENSIONS
44H x 50W x 15.5D in
112H x 127W x 39.5D cm
Engineered from the inside out. BDI furniture is designed to seamlessly integrate technology into the way that you live. Innovative performance features abound, simplifying your initial setup, maximizing your ongoing enjoyment, and protecting your investment over the life of your system.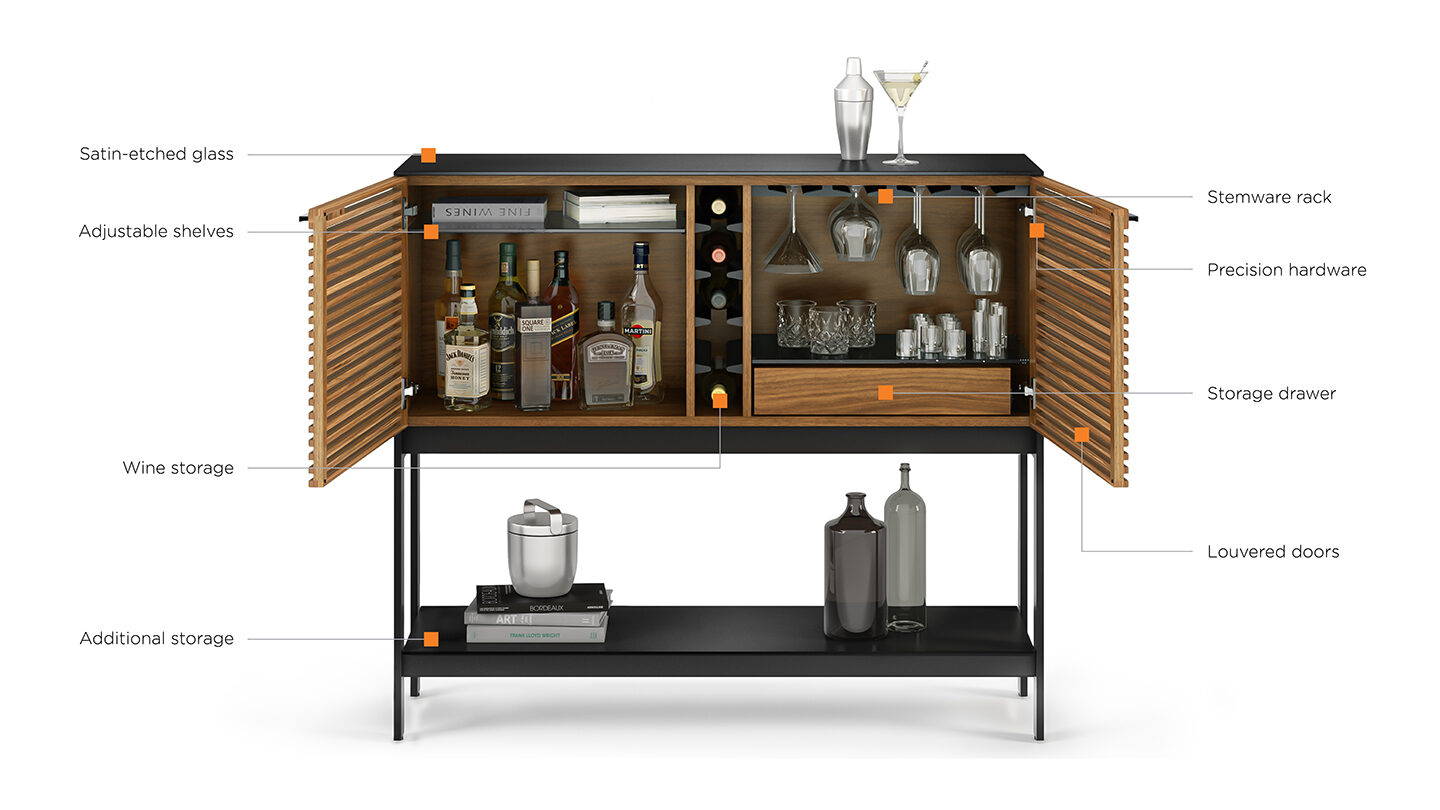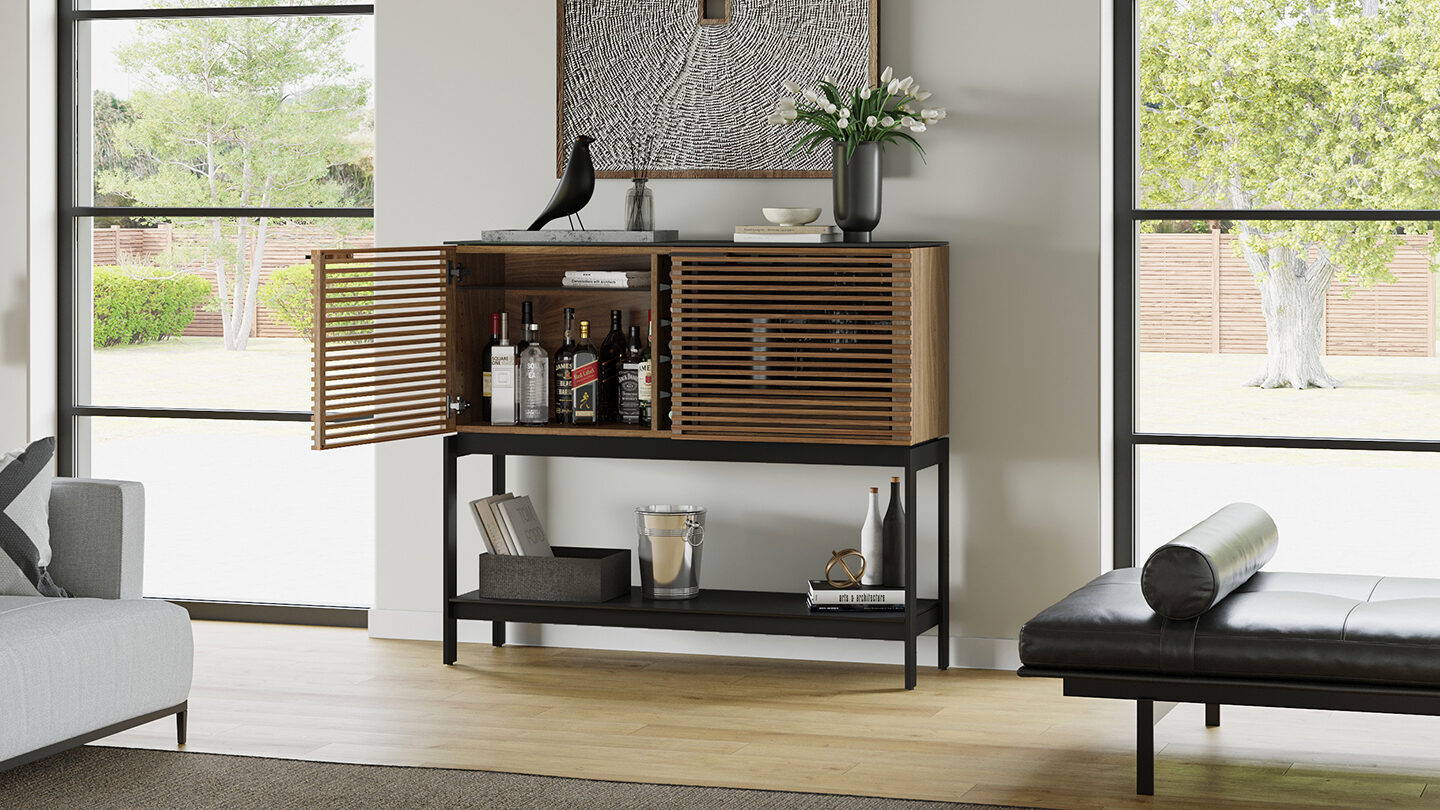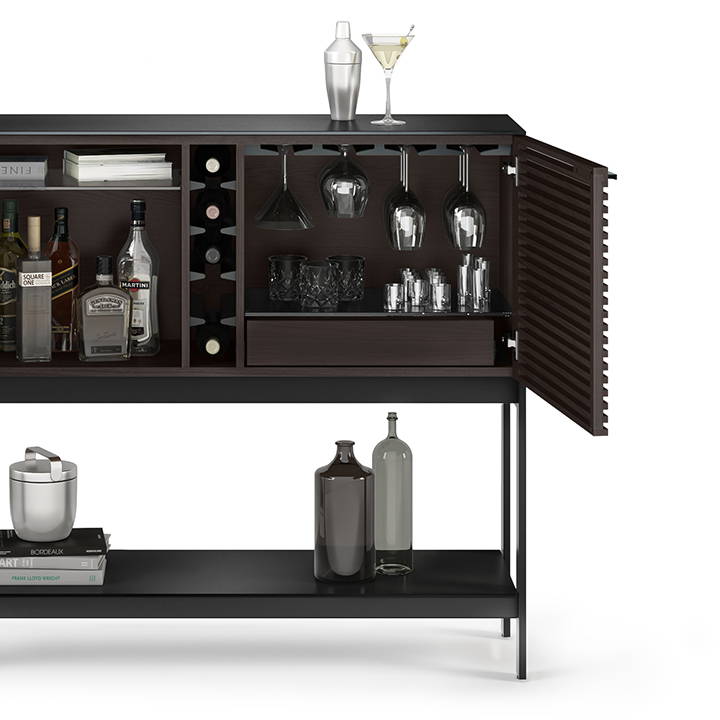 Whether you're hosting a party or relaxing over a nightcap, the Corridor SV bar provides an intoxicating mix of function and style.
Part of the award-winning Corridor collection, the SV bar closes up when the party ends, neatly concealing the contents until your next soiree.
Available in three attractive finishes, the bar pairs beautifully with many of our most popular media and office collections, along with a wide variety of home decor styles.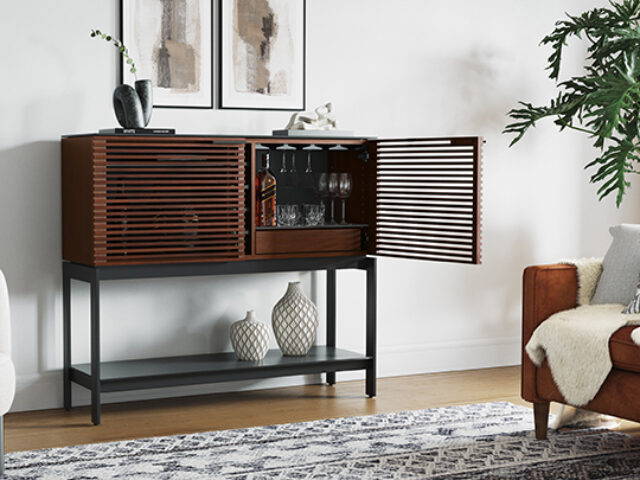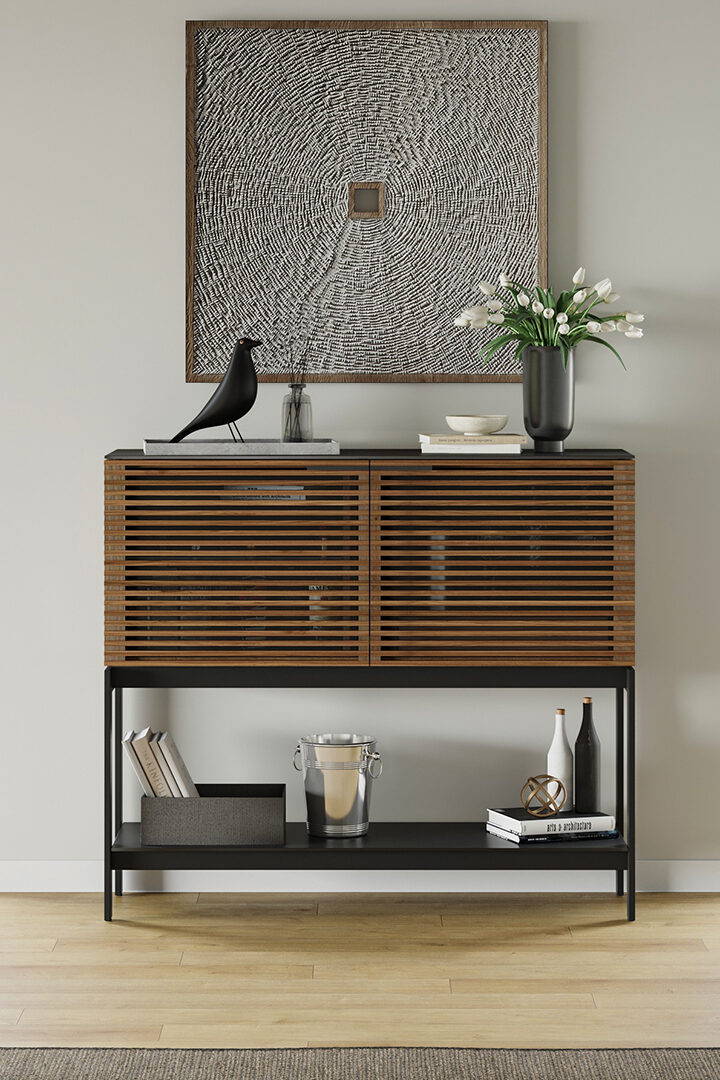 With two adjustable grey-tinted glass shelves and a reversible drawer that can be installed on either side of the cabinet, you can configure the SV bar to best suit your storage and entertaining needs.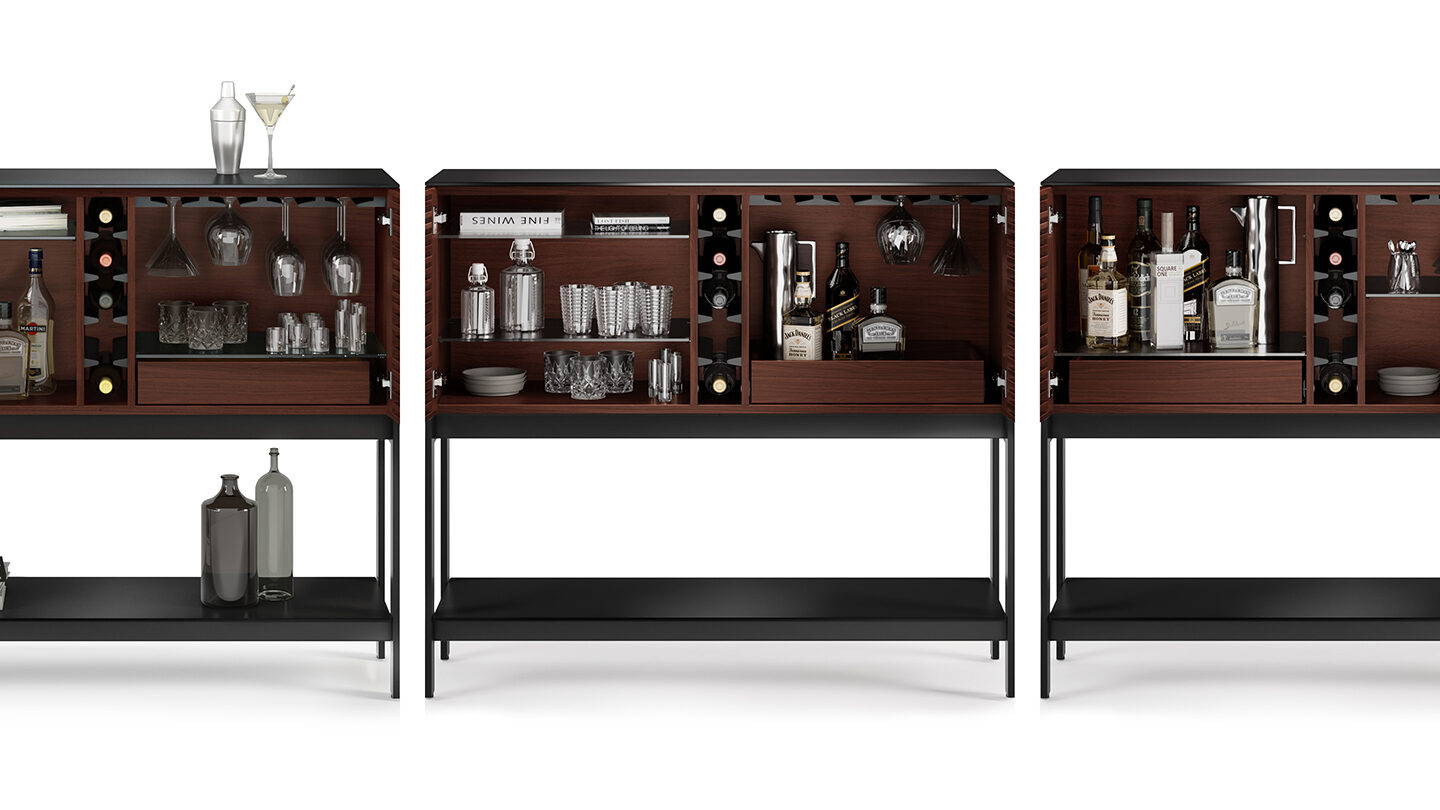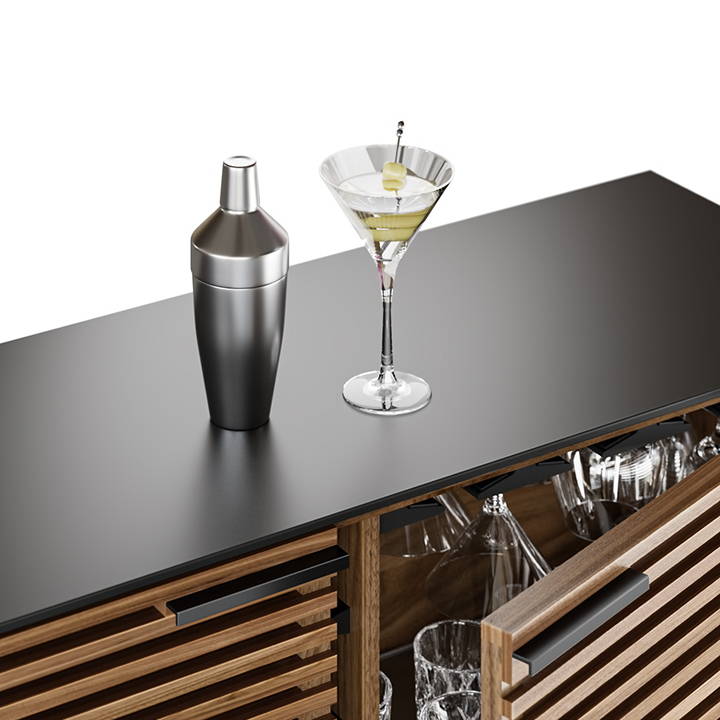 Providing a smooth and elegant surface for mixing cocktails, this highly durable tempered glass surface cleans up easily once the party's over.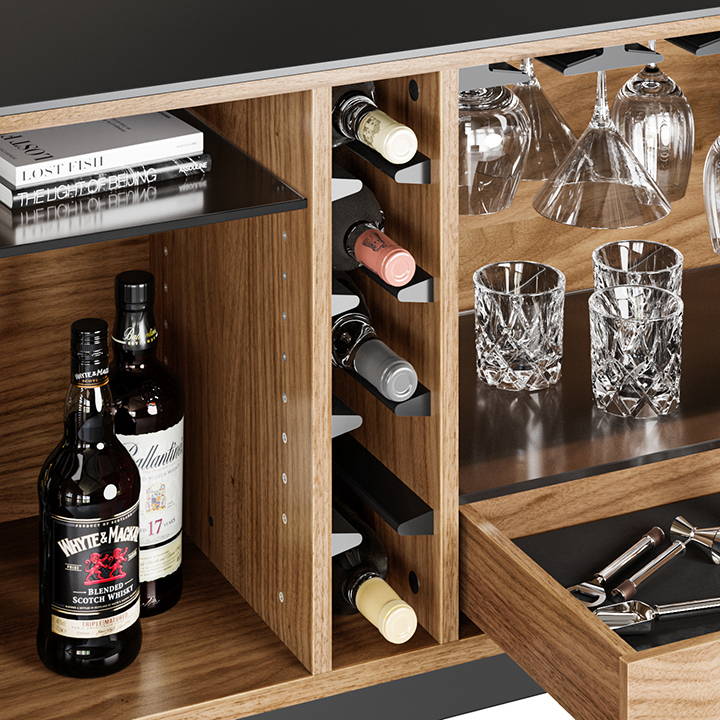 Horizontal storage for up to 12 bottles, keeping your prized vino within easy reach.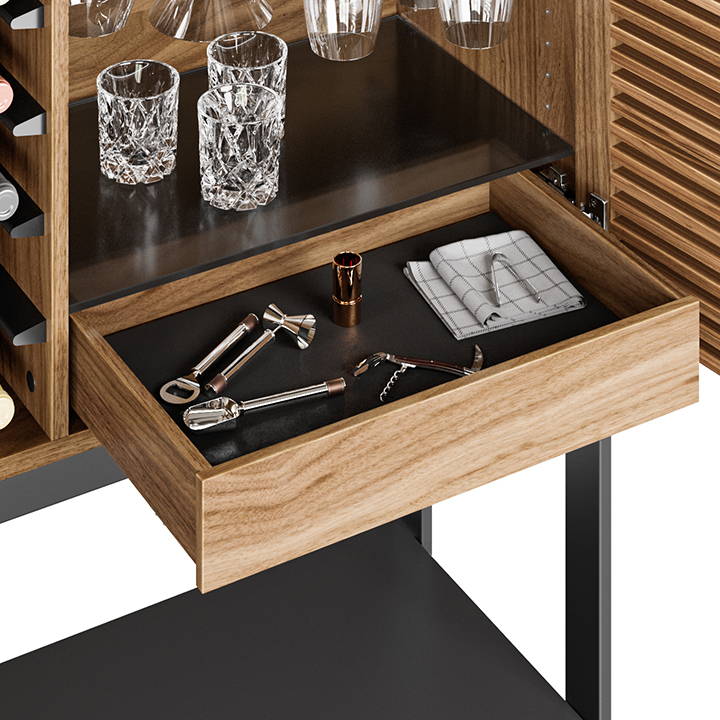 Opening with a gentle push, utensils, mixers, and other useful supplies are kept concealed but close at hand in the convenient storage drawer.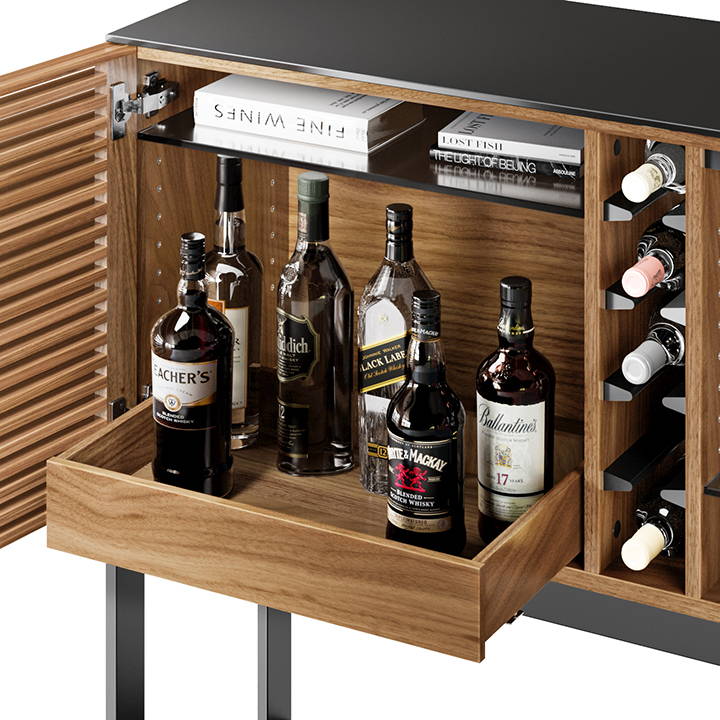 Depending on your storage needs, the drawer can be installed on either side of the bar cabinet. Use it to store utensils with the included drawer liner or as an extending tray for bottles without.
Two grey-tinted glass shelves can also be positioned anywhere in the cabinet to customize as desired.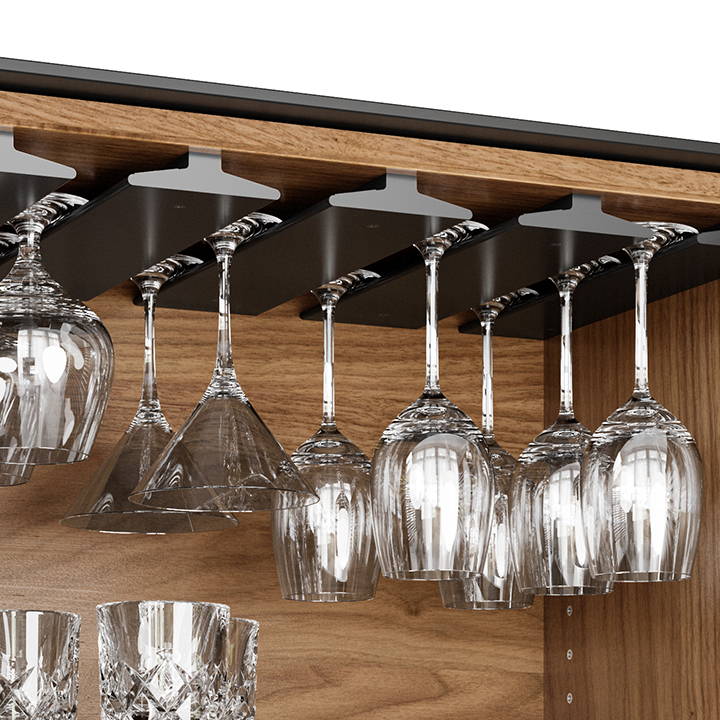 A fabric-lined wooden stemware rack protects and organizes glassware while helping to minimize vibration.
A design that easily transitions from media cabinet to all-purpose furniture, with louvered doors that ensure components stay out-of-sight while air, sound, and media signals pass freely through.
we are amazing to work with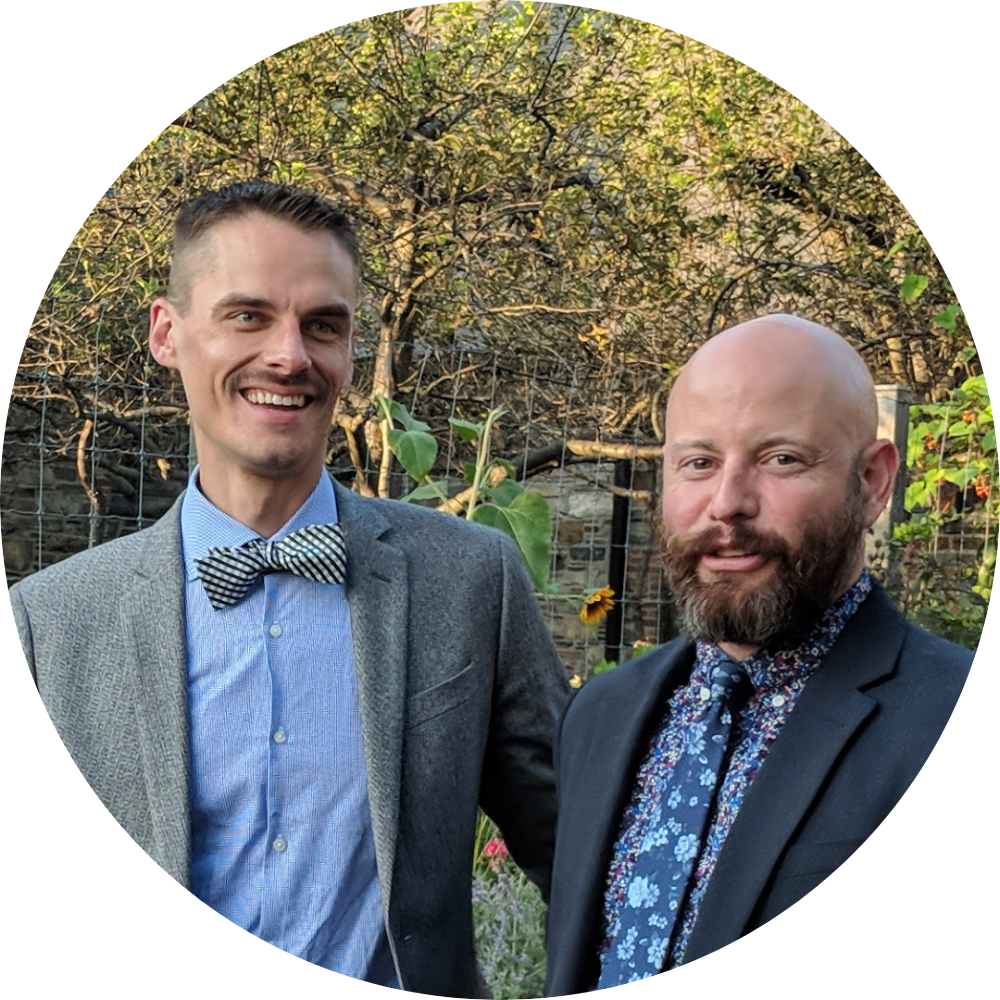 We have these products in our home and our store. We live above our store and know our products better than anyone.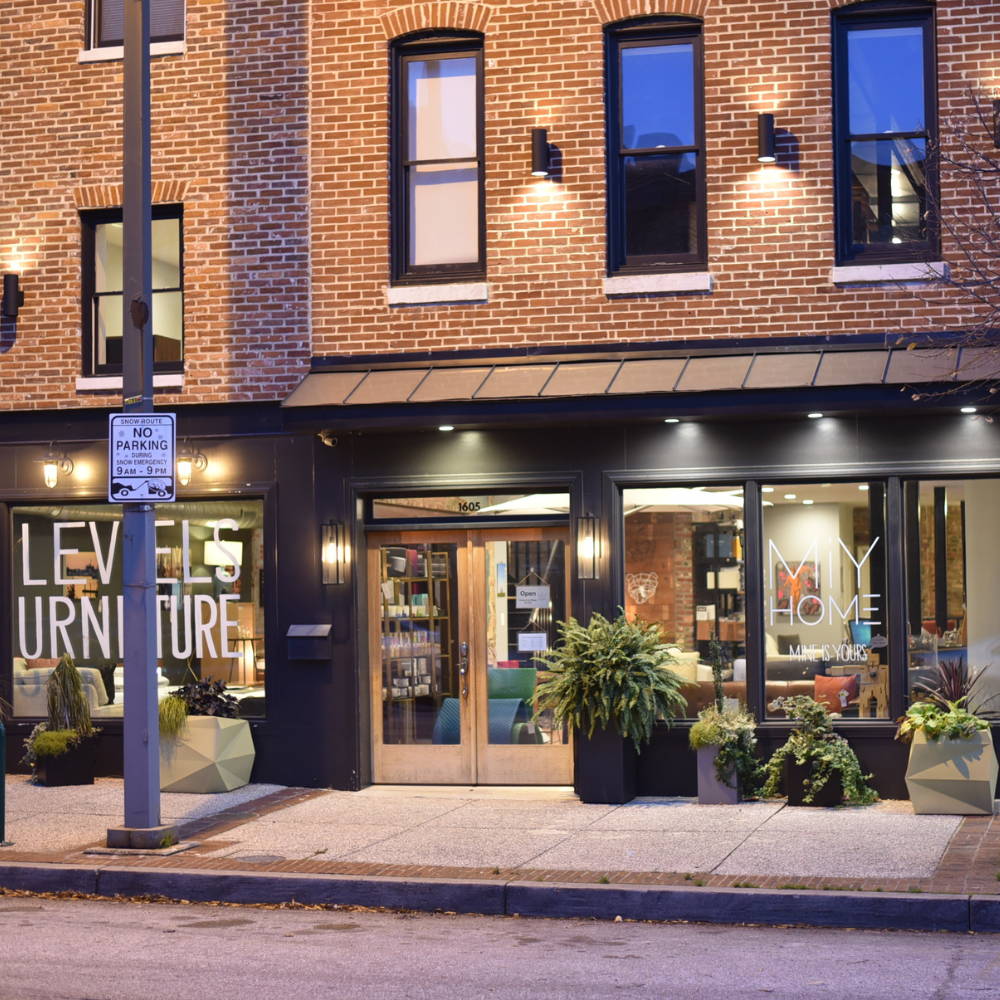 Visit a Real Store or Support a Small Business from Anywhere
We are deeply connected to our neighborhood Fells Point and love Baltimore. Book an appointment and check us and Fells out.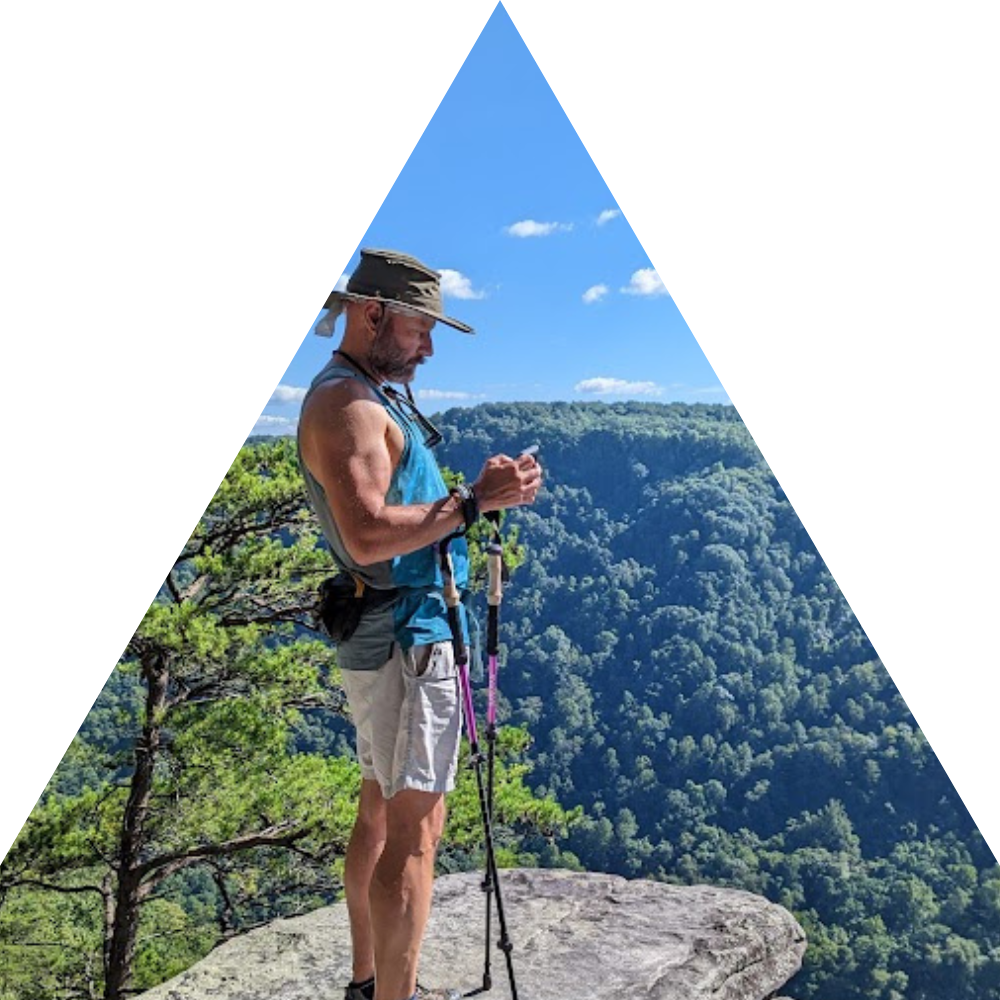 Chat with the Owners and let us take care of everything
We are the only people you will chat, text, talk and email with. You will always get Michael and Seth .
We have a 4.9 Google Review from real customers from Baltimore to San Francisco. We ship all over the country.