INTERVAL 7249 78" CONSOLE
FEATURES
Soundbar Platform
Acoustically Friendly Doors
Remote-Friendly Doors
Flow-Through Ventilation
Cable Management
TV Safety Strap
Adjustable Levelers
Adjustable Center Shelf
Push-to-Open Door
MATERIALS
Powder Coated Steel
Hardwood Solids & Veneers
Clear Tempered Glass
Fabric-Lined Perforated Metal
DIMENSIONS
27H x 78W x 20D in
69H x 198W x 51D cm
Engineered from the inside out. BDI furniture is designed to seamlessly integrate technology into the way that we live. Innovative performance features abound, simplifying your initial setup, maximizing your ongoing enjoyment, and protecting your investment over the life of your system.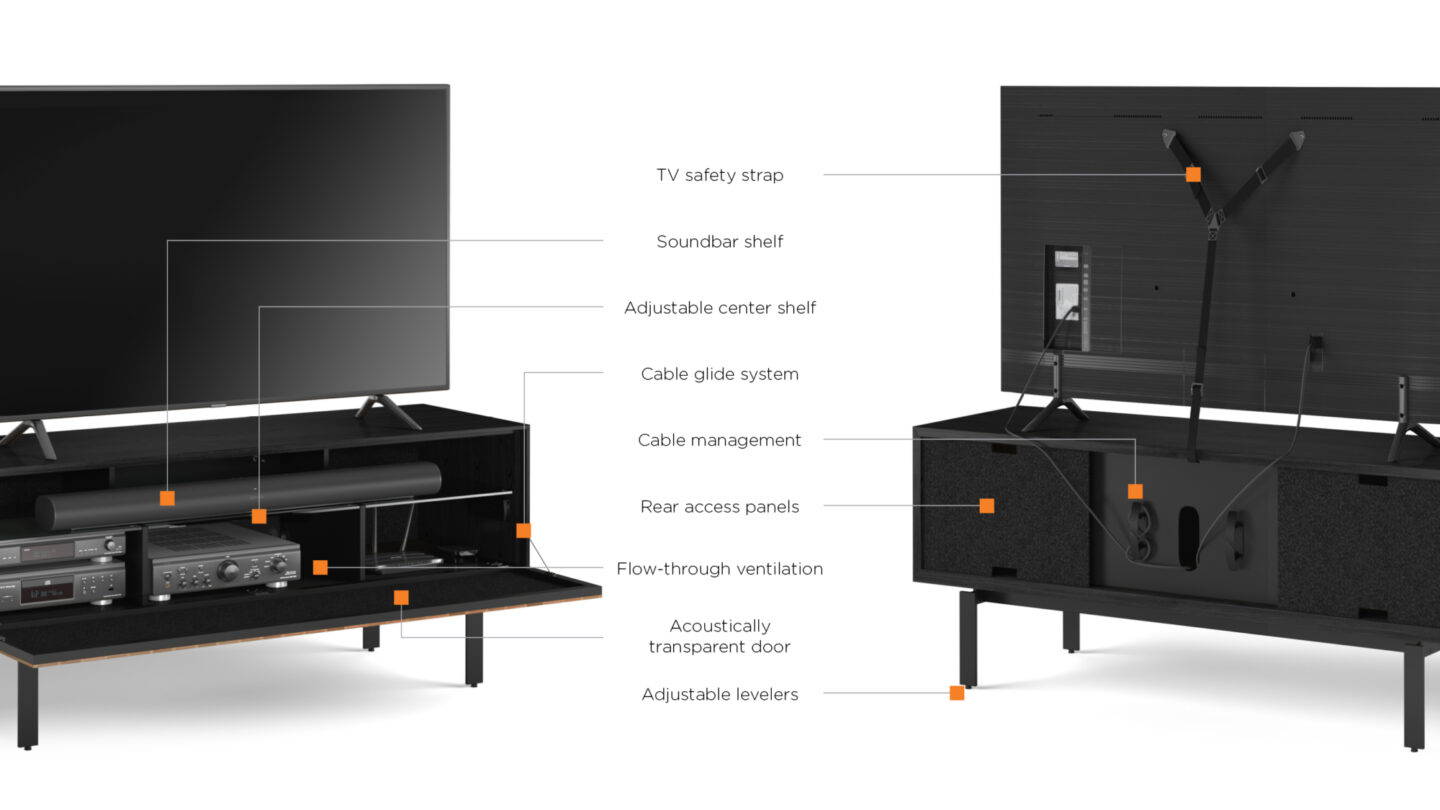 The back of the cabinet is as accessible as the front via ventilated rear panels that can be removed to provide access to components and connections. Wire wraps make it easy to keep cables organized, and an included TV safety strap helps prevent accidental tip-over.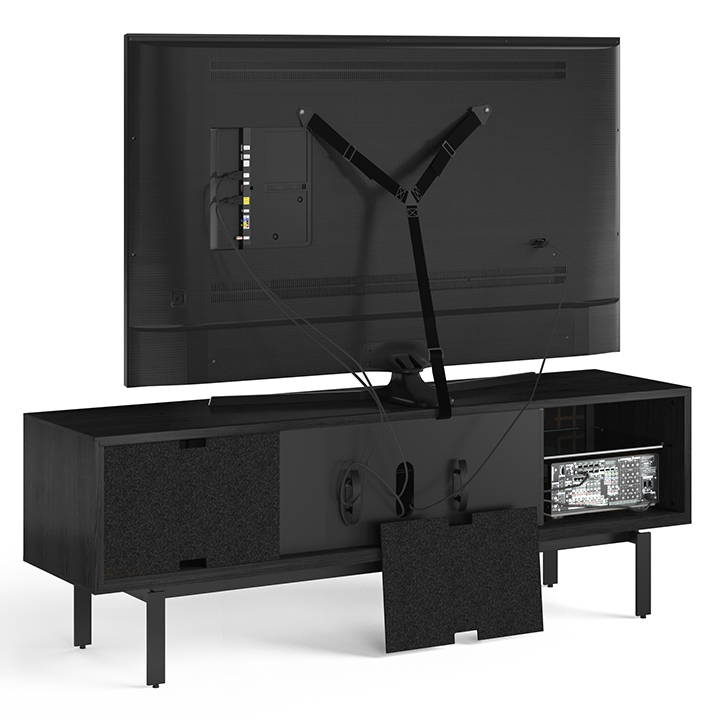 Hidden behind the unique flip-down door, Interval conceals a host of integrated features to support a complete home theater system and televisions up to 85-inches.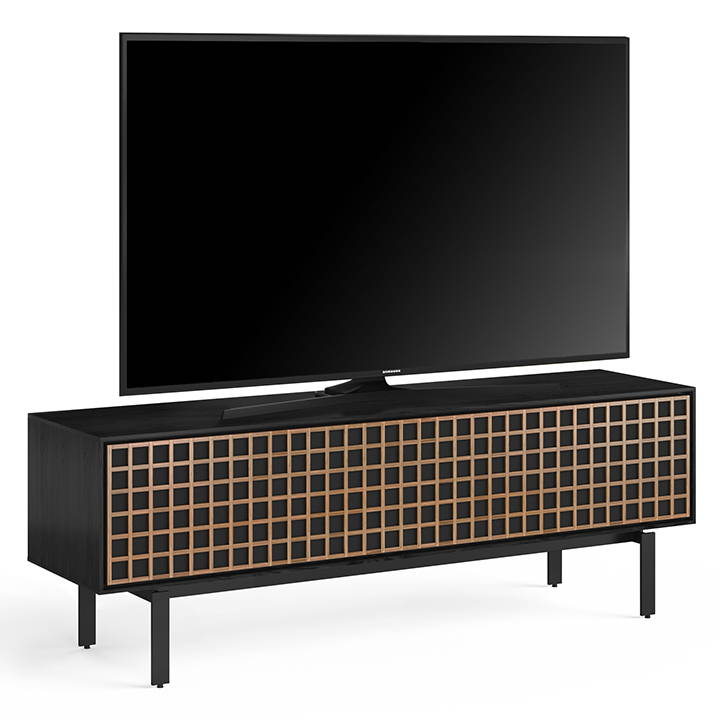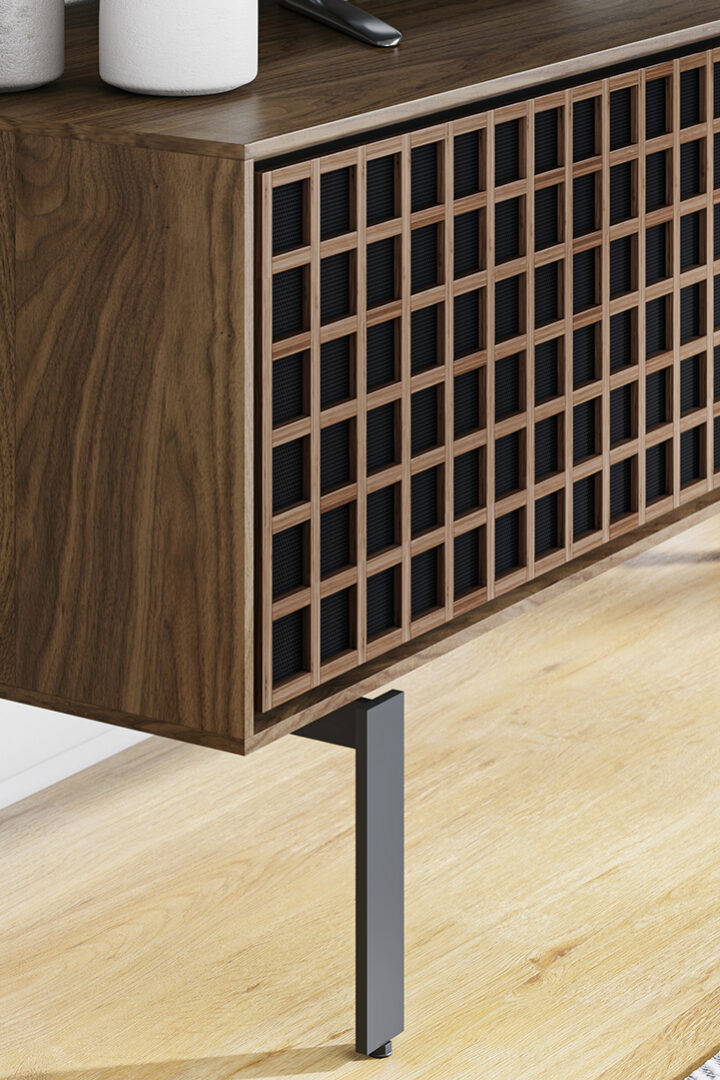 Interval's unique handcrafted door features half-lap jointed hardwood backed with fabric-covered perforated metal. While a striking design detail, this also provides ventilation and acoustic transparency, allowing the sound from an enclosed soundbar to pass through.
The front panel tilts down for easy access, while remote signals pass through when closed, keeping components concealed.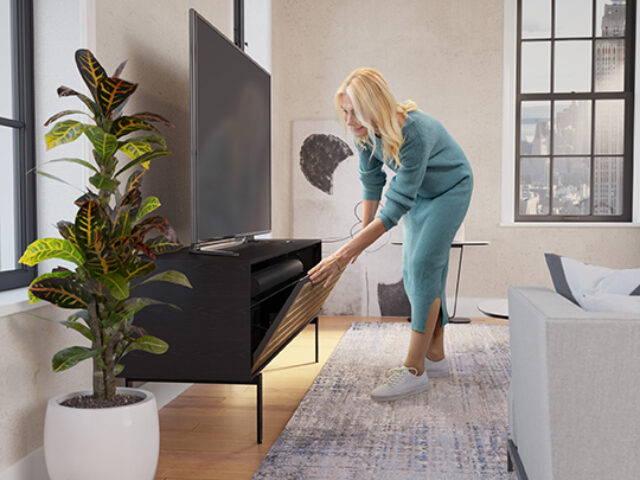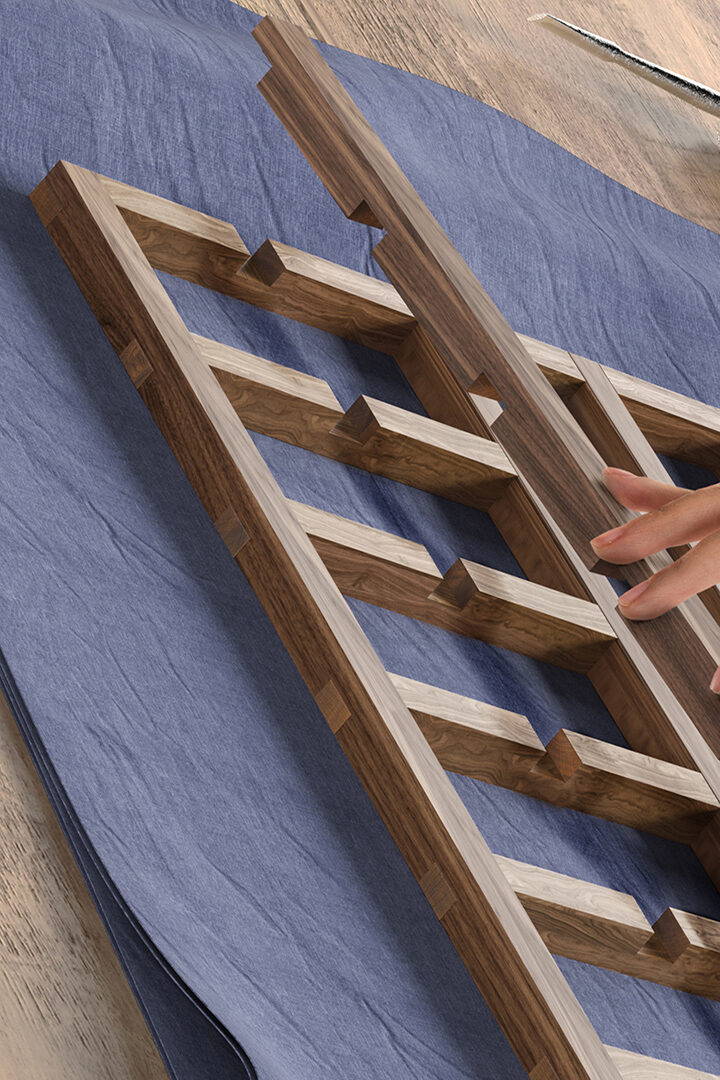 Interval's signature detail is its interlocking, handcrafted hardwood door. Called a "half-lap" joint, the door pattern is formed by linking solid hardwood pieces and is reinforced with a fabric-covered mesh panel.
Half-lap joints provide excellent strength and durability. They also offer a striking visual detail while still allowing for acoustic transparency, ventilation, and remote control access.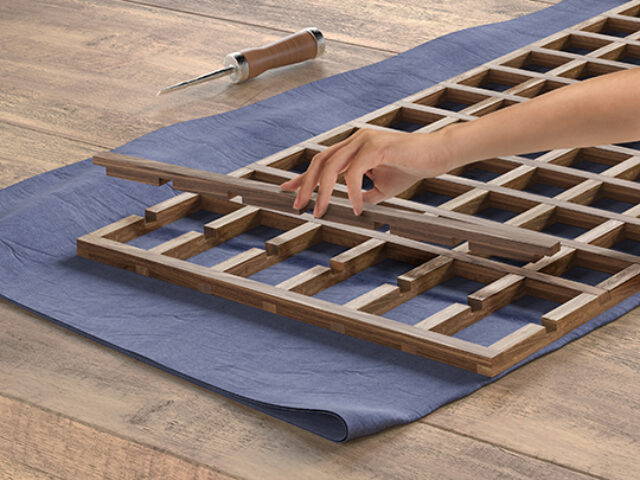 A simple push effortlessly flips open the door to reveal a host of compartment storage, including a center shelf (models 7247 & 7249) that can be lowered to accommodate speakers up to 14" / 35.5cm in height.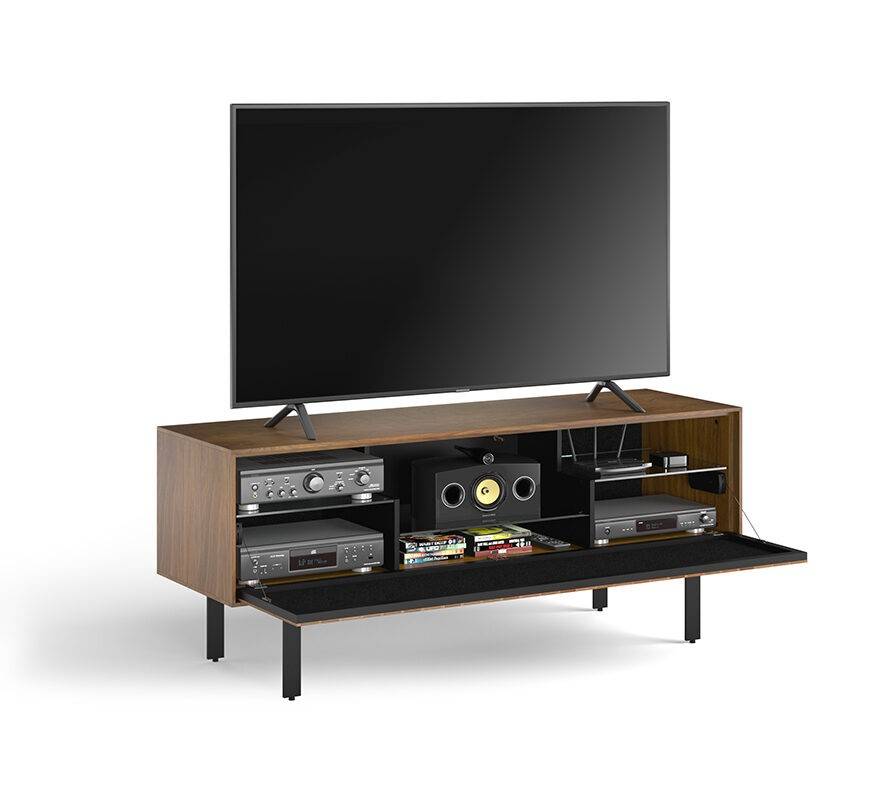 Live on the grid. Hidden behind its handcrafted interlocking hardwood door, Interval conceals a host of user-friendly features. Engineered with the home theater in mind, the collection also makes a striking storage solution.
we are amazing to work with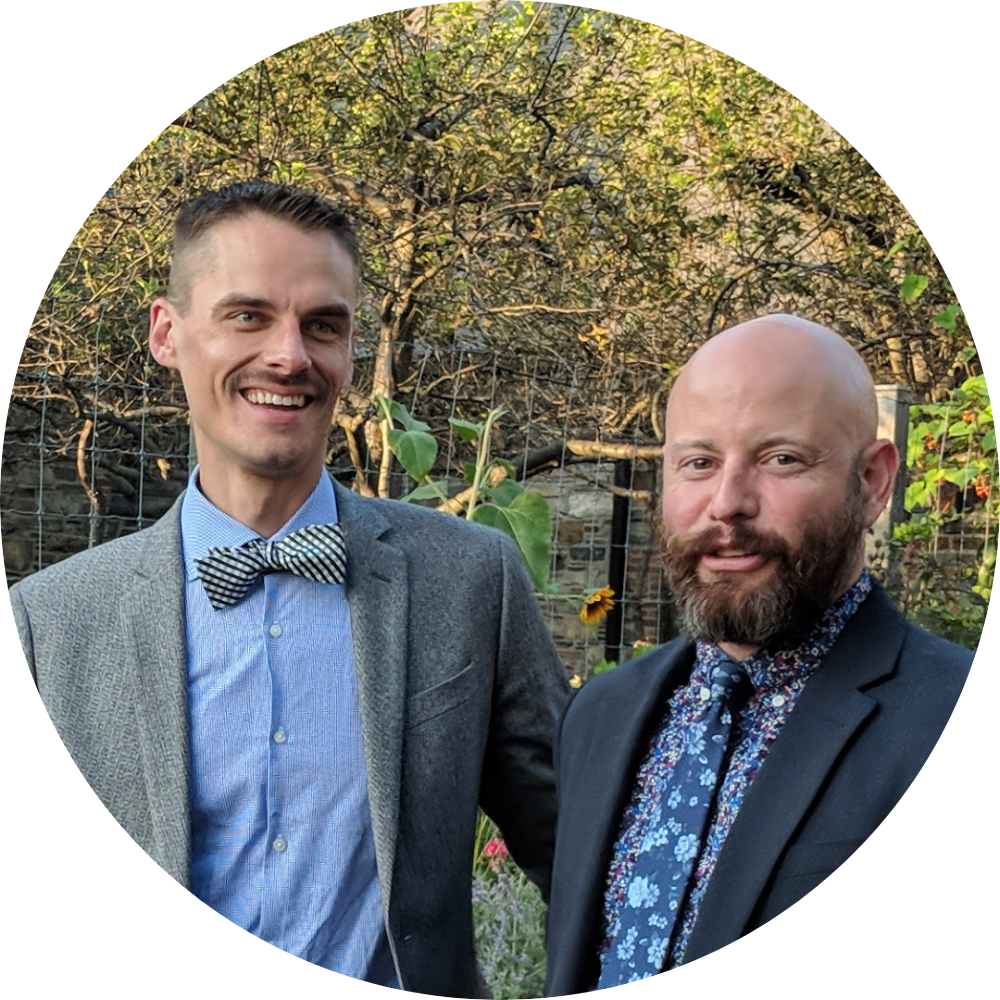 We have these products in our home and our store. We live above our store and know our products better than anyone.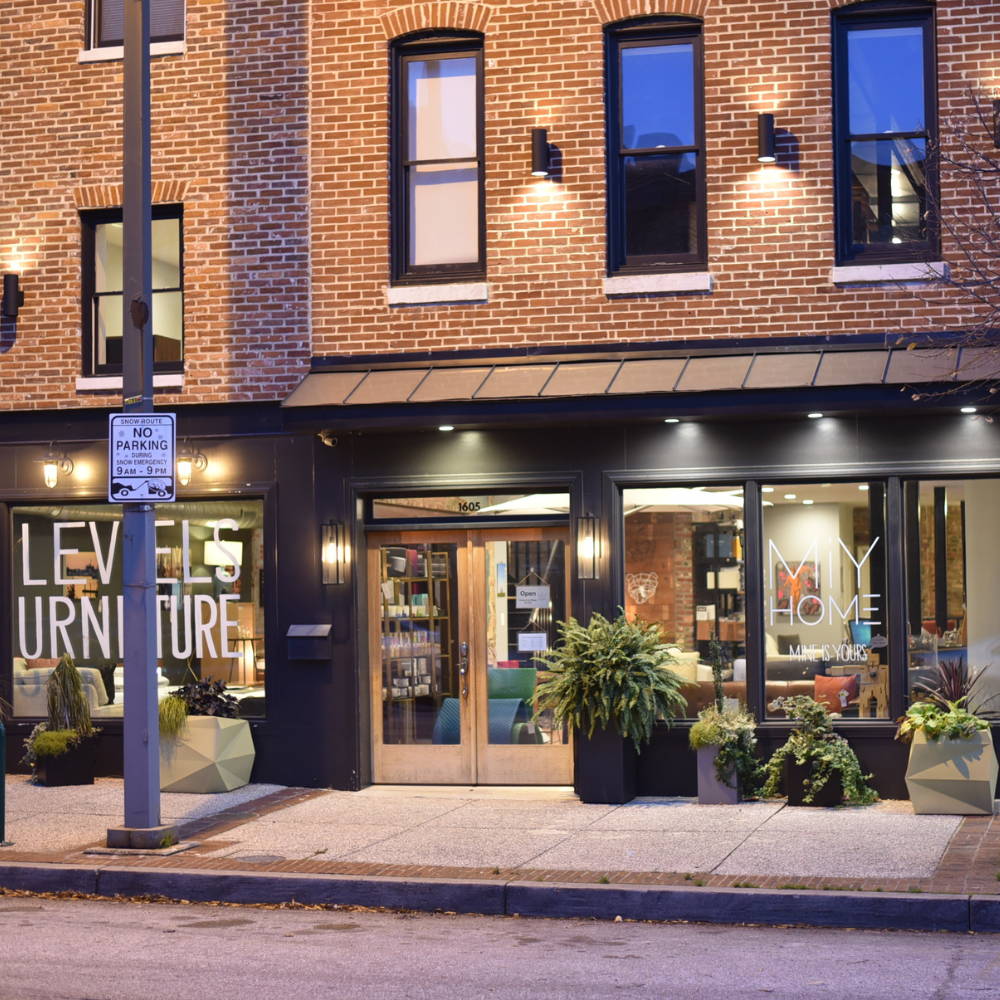 Visit a Real Store or Support a Small Business from Anywhere
We are deeply connected to our neighborhood Fells Point and love Baltimore. Book an appointment and check us and Fells out.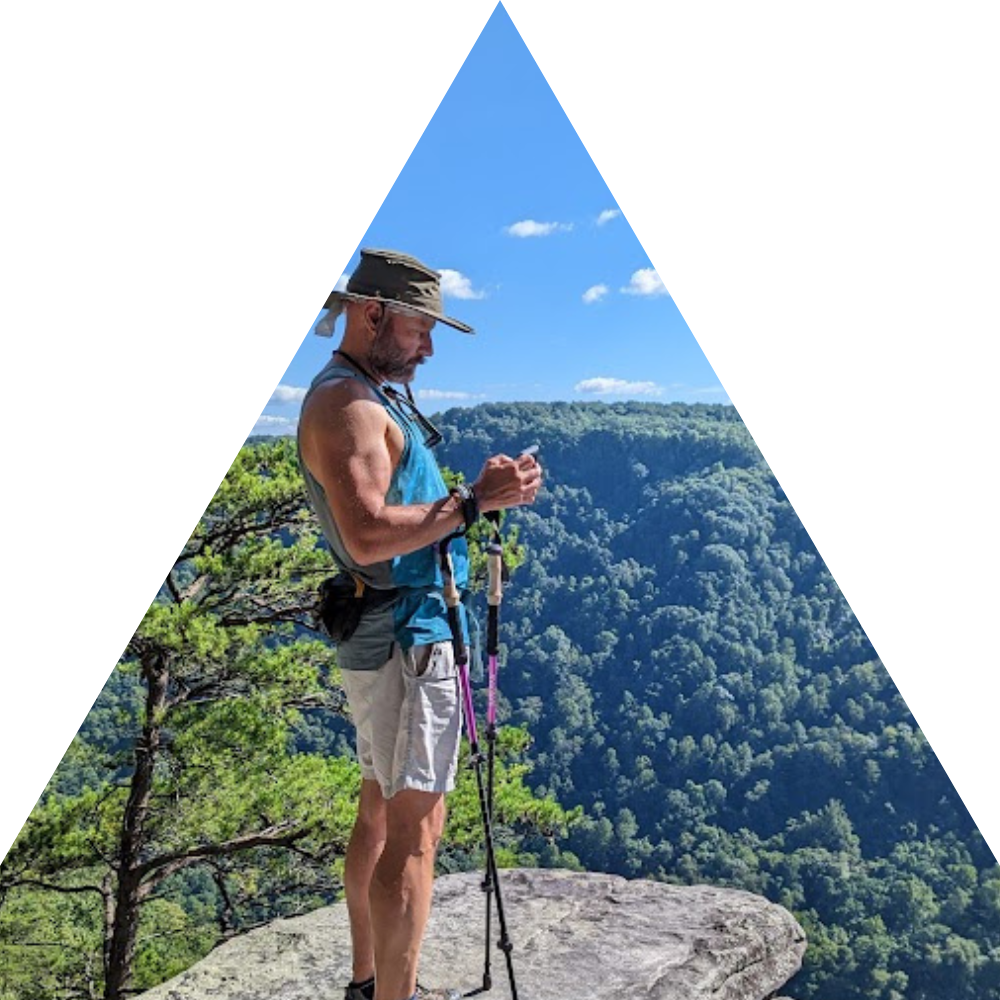 Chat with the Owners and let us take care of everything
We are the only people you will chat, text, talk and email with. You will always get Michael and Seth .
We have a 4.9 Google Review from real customers from Baltimore to San Francisco. We ship all over the country.