Elegant modernism in classic Kannoa fashion, with choice of vibrant colors or sophisticated neutrals. Exclusive multi-color woven outdoor rope.
FEATURES
Outdoor Safe
Water Resistant
Recyclable

MATERIALS
Durable Rope
Brushed Aluminum
Fabric of Choice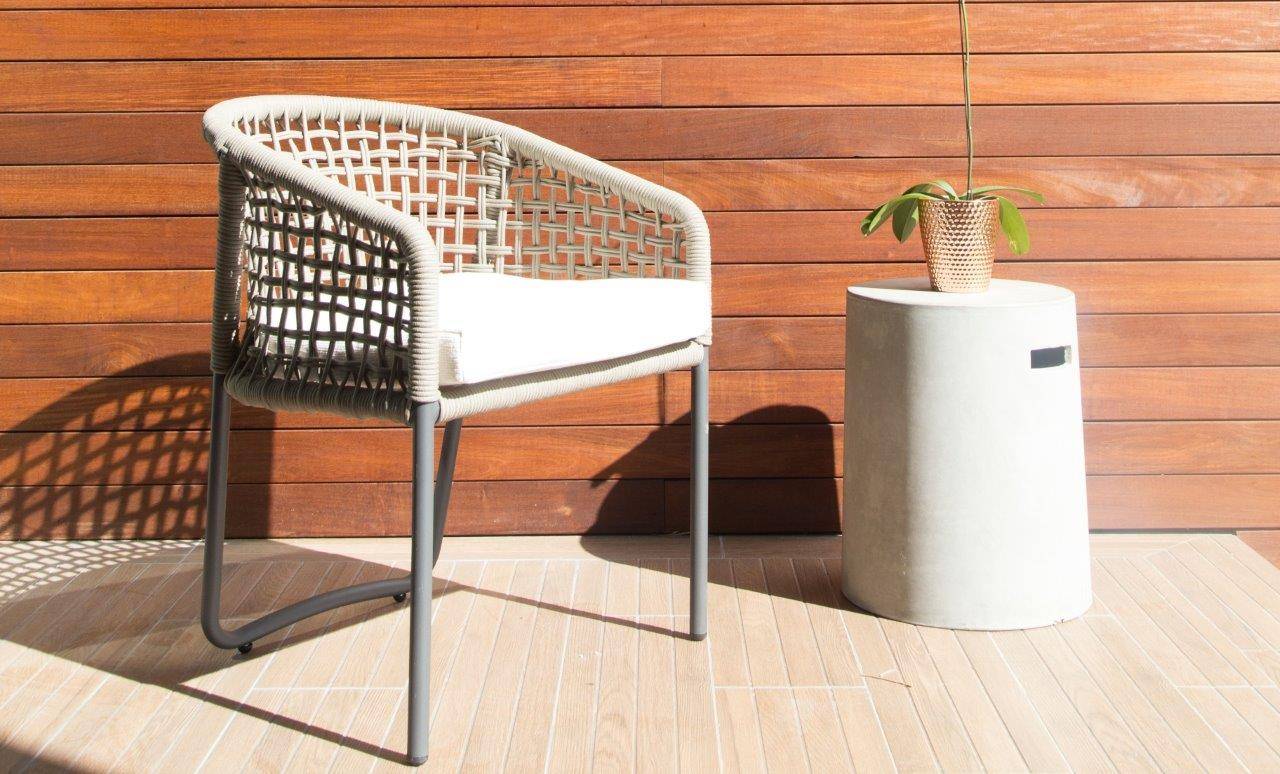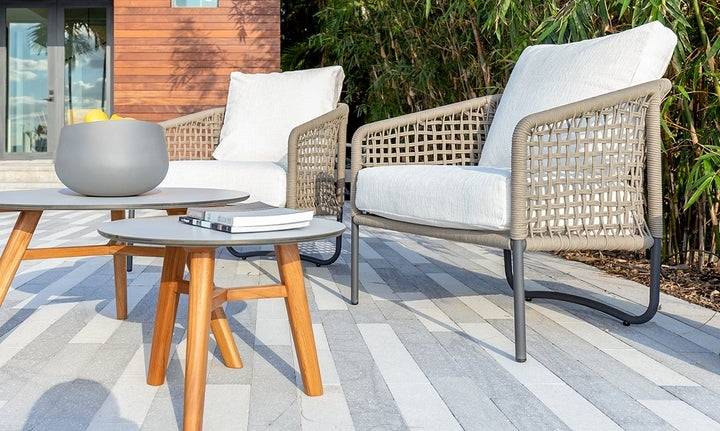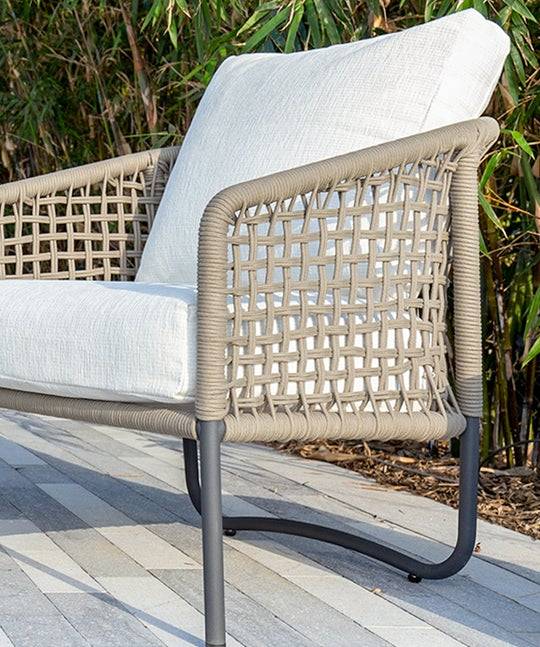 Constructed with durable, outdoor rope that is available in several, stunning color options, so you can create a piece that is truly one-of-a-kind.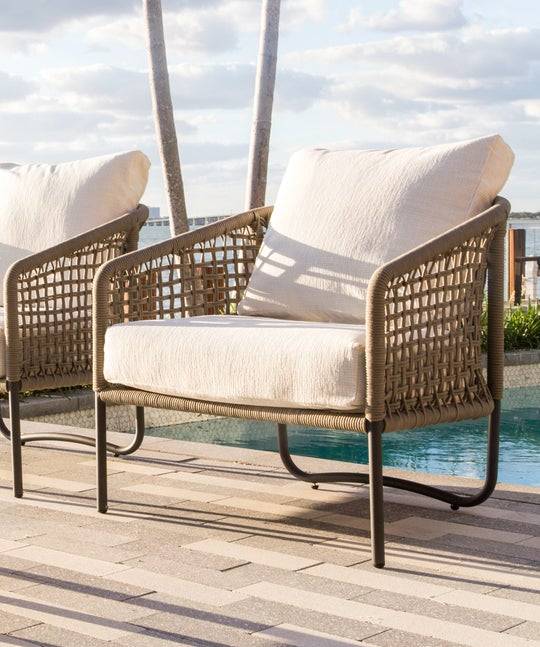 Create a Place for Relaxation
Relax poolside, beach side or lake side in our comfortable outdoor armchairs.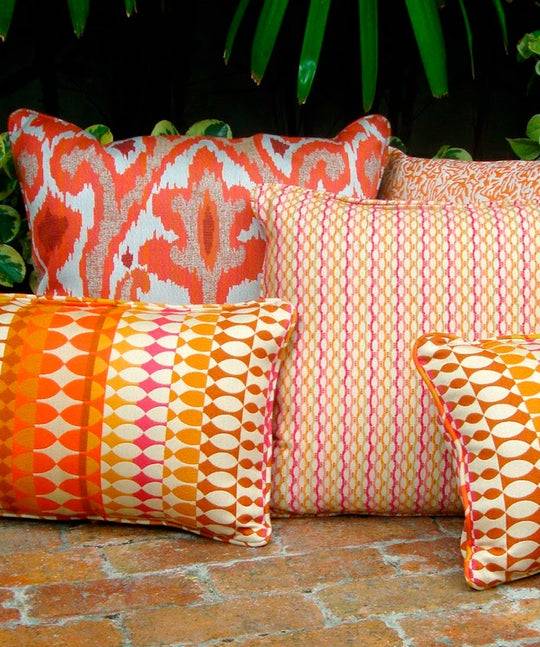 Bring your outdoor space to life with fabrics as stunning as the great outdoors! With the strength to withstand the elements and all of life's moments.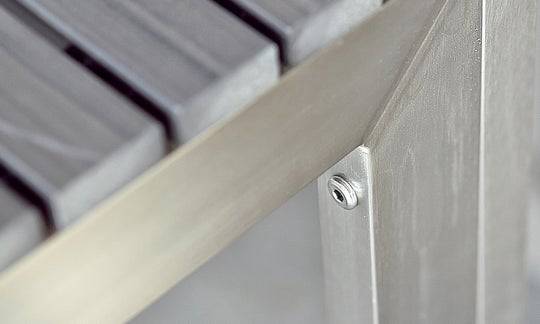 We use only 100% non recycled, powder-coated, aluminum frames that are hand made by metal craftsmen and every joint point is professionally welded. The powder-coated finish, is permanently baked on and enhances the furniture's scratch resistance. Our aluminum outdoor furniture resists rust and moisture damage better than other metals and is strong yet relatively lightweight, making it easy to rearrange and store. Built to stay beautiful and withstand the elements like rain, wind and heat.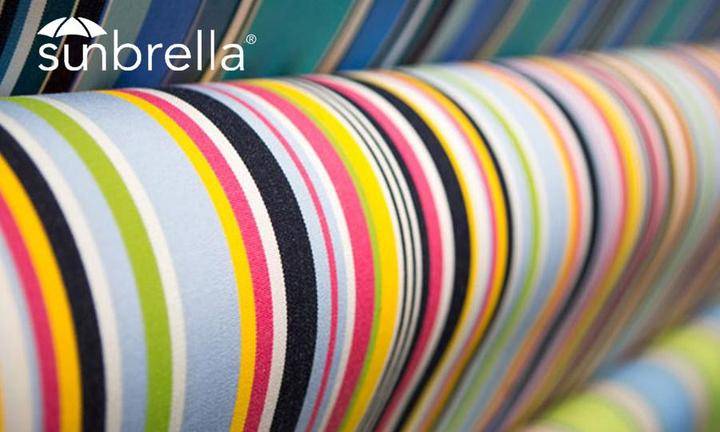 Sunbrella is a leader in performance fabrics for awnings and shade applications, marine tops and covers, indoor and outdoor furniture, accessories and more. Outdoor living at its FINEST. Bring your outdoor space to life with Sunbrella. Fabrics as stunning as the great outdoors, with the strength to withstand the elements and all of life's moments (even the ones that require cleaning with bleach). Drapery made with Sunbrella fabric not only ties together your indoor and outdoor style, it protects you from the sun's harmful rays. The use of sheers, canvas, or decorative patterns will make your design flow from one space to the next. No outdoor space is complete without accessories such as a collection of throw pillows, blankets and even a rug. Pillows tie the look of a room together with color and texture and can easily be changed on a whim or for a seasonal shift.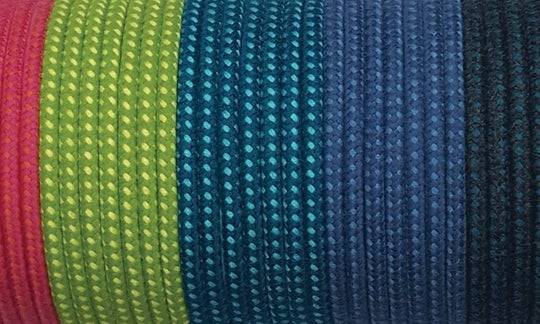 Our rope is strong, soft and weather proof thanks to a PVC core and 100% solution dyed acrylic wrap.
Rope is such an exciting material because it is durable and the possibilities for the number of different looks are endless. The thickness of the strands, the colors, the texture, and the patterns are all considered for each design. Rope can be woven around aluminum, steel, and teak frames to make the most interesting pieces.